Registration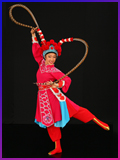 All new students must complete the registration prior to attending classes. The registration includes:
Fill out and submit registration form.
Submit non-refundable registration fee.
Submit appropriate tuition.
Note: Registration is accepted on a "first-come, first-served" basis. Parents/Guardians need to register for minor students. Student who has been withdrawn from LD&A for more than 6 months must re-register prior to taking class(es).
新生注册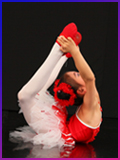 所有新学生必须在上第一堂课之前办理完新生注册手续。
注册登记手续包括:
认真填写和提交新生注册表
交付注册费(不可退还的)
交付相应的学费。
注:因每班级的学生名额有限,所以遵从先到先得的原则。未成人的学生,须有家长或监护人填写新生注册表。如已注册的学生连续停学6个月以上,须在返校上课前重新办理新生注册登记手续。
Policy Download 文件下载
Registration Form Download 注册表下载
Note: Registration Forms below are fillable form and require the free software Adobe Reader 8.0 or later. Follow the instruction below to complete your registration.
Click appropriate form-link below and choose "Save As" to save it on your hard drive, then rename it as student's name (Example: Alice Wang Registration Form).
Fill out the form.
Save the form and email us.